Summary
Write in Confluence, publish it as a help center
Write your documentation in Confluence and Scroll Viewport will theme and transform it into a beautiful help center for your users. You can choose whether to restrict your published content or make it available publicly.
Get started quickly with the Help Center theme
Offer proactive customer support to your customers. The pre-built Help Center theme allows you to easily create a help center that is ready for your customers to use straight away – no coding needed.
Customize and integrate your help center
Customize the Help Center theme to make your help center recognizable to your customers - you can use your own custom domain. Then connect it to Google or Cloudflare Analytics & your chosen customer support system.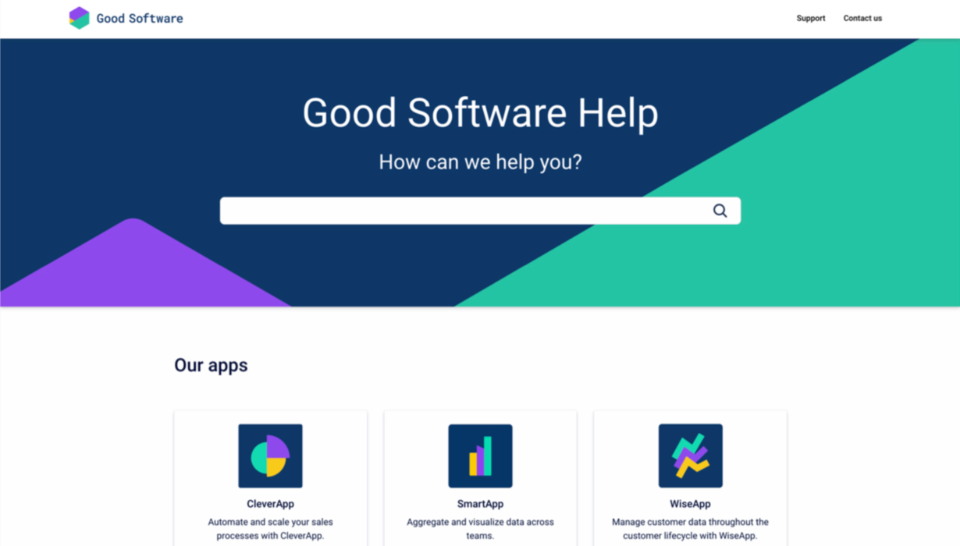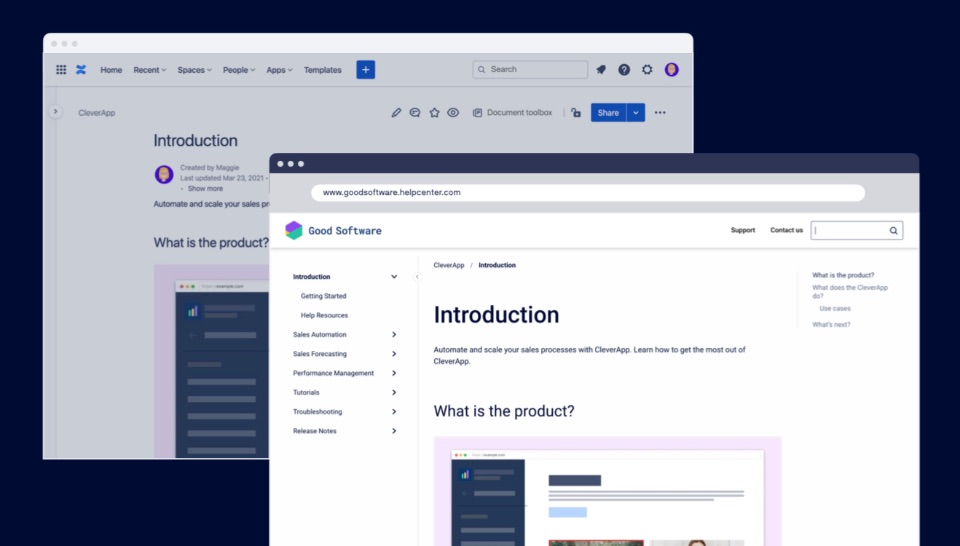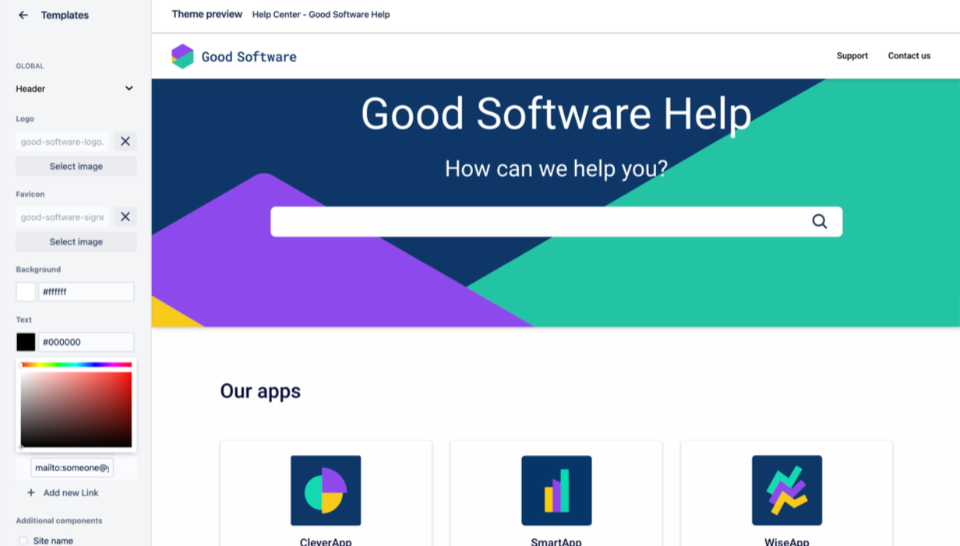 More details
With Scroll Viewport Cloud, your team can collaborate on documentation in Confluence then publish it online for your users as a public or restricted help center.
Integrate your site into your larger online presence with custom domains.
Get going quickly with the Help Center theme, no coding needed.
Manage documentation easily, just make changes in Confluence then they will be updated on your site too.
Publish versioned content to your help center with the

Scroll Documents

integration.
Customize colors, images, navigation & layout of your site using the theme editor to create a unique online help experience. For advanced customization, you can also apply custom CSS or JS.
Connect Google or Cloudflare Analytics and other tools to understand how users interact with your content to optimize it.
Embed your customer support system (e.g. Jira Service Management) for a complete help journey.
Implement in-app help into your app to display content snippets from your help center.
Scroll Viewport for Confluence | Atlassian Marketplace
Documentation
Scroll Viewport Cloud (k15t.com)