Summary
Export schemes for user friendly exports
Export Schemes are similar to the Blueprints functionality in Confluence. Define multiple Export Schemes, by space or globally.
File naming control
Take advantage of multiple options to define the naming of the exported HTML files, and control the whitespace handling and output of special characters.
Advanced export settings
Have full control over content export settings. Define which pages should be exported and how their content should be processed.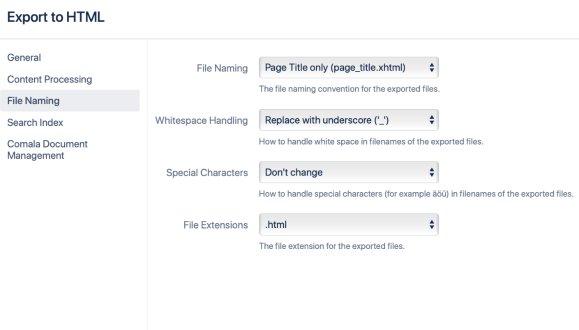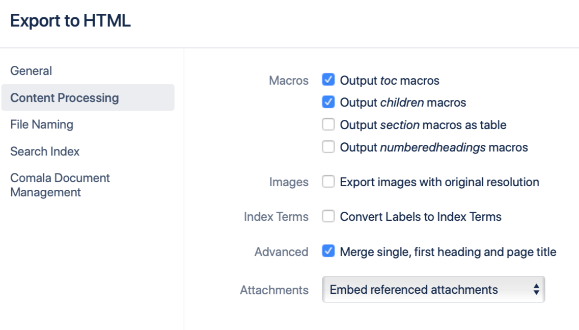 More details
Scroll HTML Exporter enables the delivery of Confluence content from a web server. It converts your Confluence pages into static HTML pages that can be uploaded to a web server.
The output of Scroll HTML Exporter can also be used as an input to produce other HTML-based help formats such as WinHelp or HTML Help.
Request a demo of Scroll HTML Exporter →
Key benefits:
Search functionality
Collapsible page tree
Export single pages or entire hierarchies
Define your own placeholders
Define multiple space-specific or global templates
If you have any questions, get in touch. We'd be happy to help!
Major changes are coming to Confluence Server. Learn how these changes will affect your team's apps →
https://marketplace.atlassian.com/apps/420604/scroll-html-exporter-for-confluence?hosting=datacenter&tab=overview
Documentation
Scroll HTML Exporter (k15t.com)